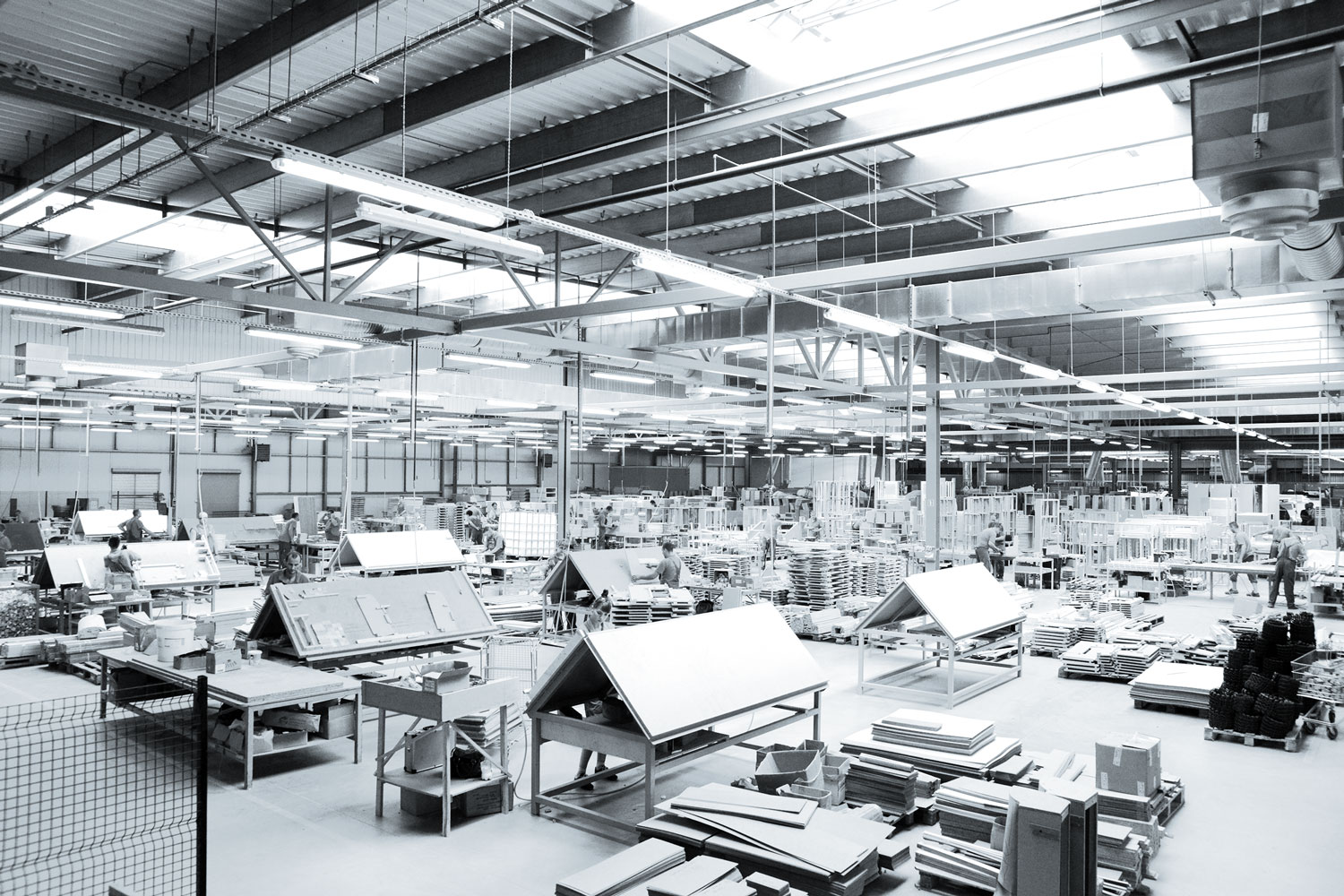 manufacturing
Handmade in the highest quality.
Unbeatable quality is important to COTTA. This is constantly scrutinized and promoted. Fabrics and leather are examined carefully again and again, their countries of origin verified and materials certified. But the countless employees at the factory are also in focus. Their wellbeing, safety and fair working conditions play an important role at COTTA.
SOFA – THE CREATION.
1 \ IT ALL STARTS WITH THE FRAME.
The frame forms the basis for any good piece of upholstered furniture. The material, construction and form play a central role here. Frames are made primarily of sturdy wood. That is why load-bearing parts are often made of solid hardwood, such as beech. Softwood or wooden composites(chipboard, plywood) are only used for structures that are not load-bearing. All wooden parts are rounded and smoothed with care. This helps to avoid friction points.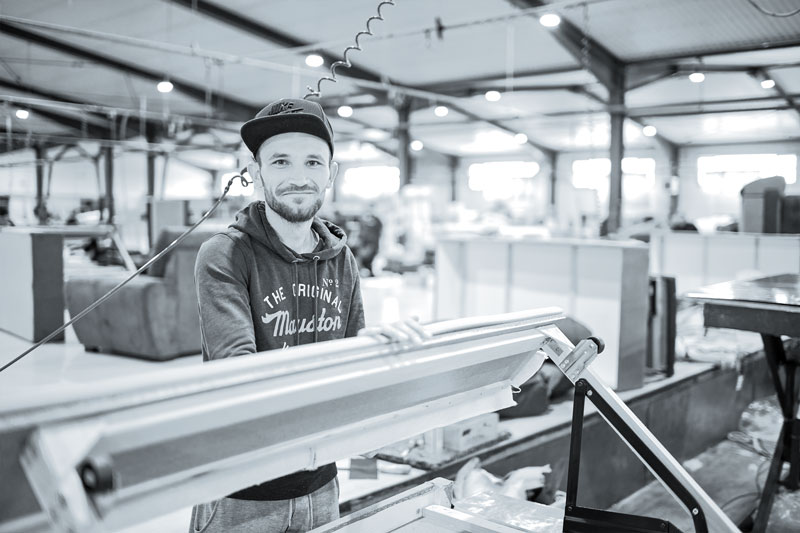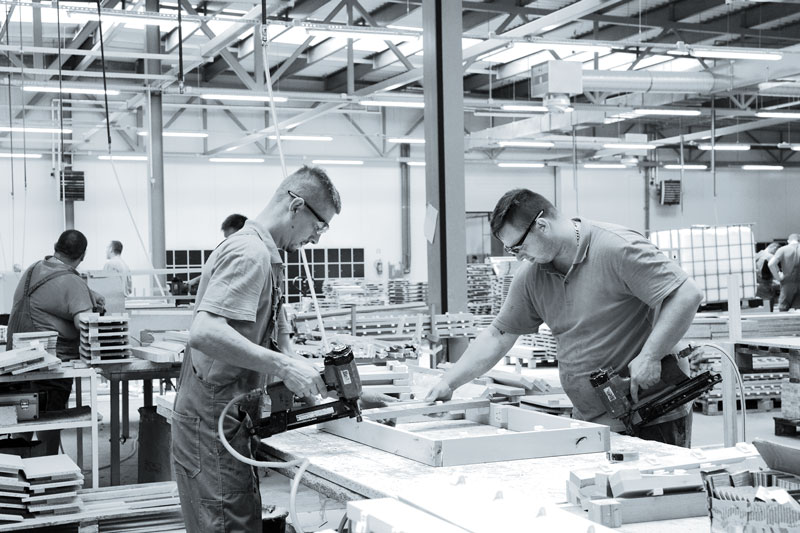 2\ COMFORT AND FUNCTION AS AN EXPERIENCED TEAM.
Functional properties are considered even during the construction of the frame. Whether or not it has a bed function or an integrated bed frame influences the properties of the fittings (hinges, telescopic rails, etc.).
3 \ STRAPS AS SUPPORTING RELIEF.
Belts are used as durable and simultaneously flexible support for the upholstery. Non-elastic textile belts made of hemp or jute are particularly suitable for classic upholstery as well as spring cores. Rubber belts are ideal for flexible back and seat upholstery. There are different versions for different demands in comfort – from slightly flexible to the highest elasticity.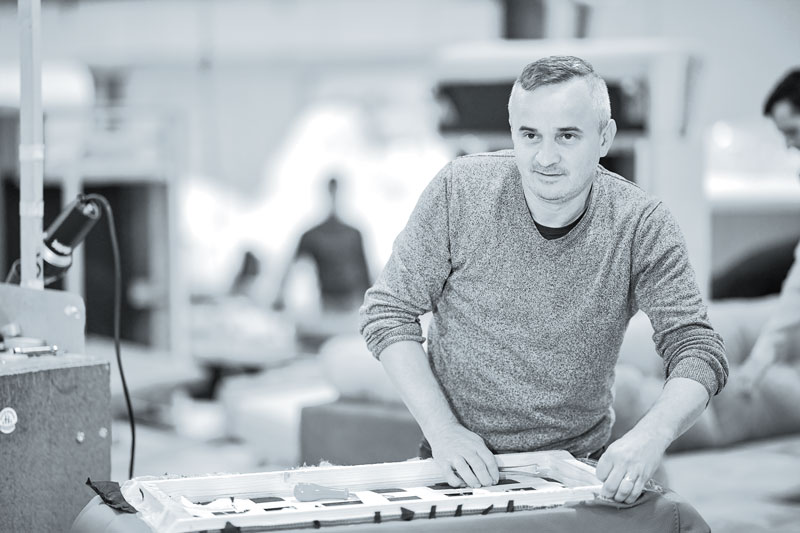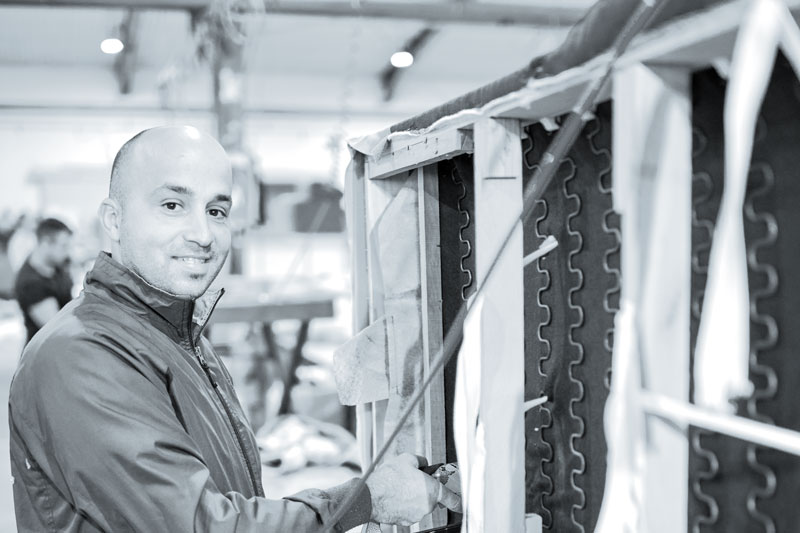 4 \ FOCUS ON INNER VALUES
The spring suspension from the seat and back upholstery, which is frequently becoming less and less necessary due lashing straps, ensures maximum comfort. The flat springs in a wave or spiral shape run horizontally, while stationary springs are used vertical to the seat.
5 \ FOAM PADDING FOR MAXIMUM COMFORT.
The days of metal springs are in the past. This isn't used in today's modern upholstery technology. Different types of foam are placed on the spring base in multiple layers. Every foam has its very own character. They are primarily different in their density and compression hardness. This makes it possible to create different types of cushioning effects. Mostly polyurethane (PUR) foam is used for this. The hardness and elasticity are dependent on the density – the higher the density, the better the stability. Formed components can be used for this. Cutting out the required shapes from large foam blocks is also a standard task.

Composite foams made of pressed foam flakes are produced for delicate sections such as edges. They have an enormously high density and are therefore very durable. Cold foam technology foams, which are often used for mattresses, are optimal here.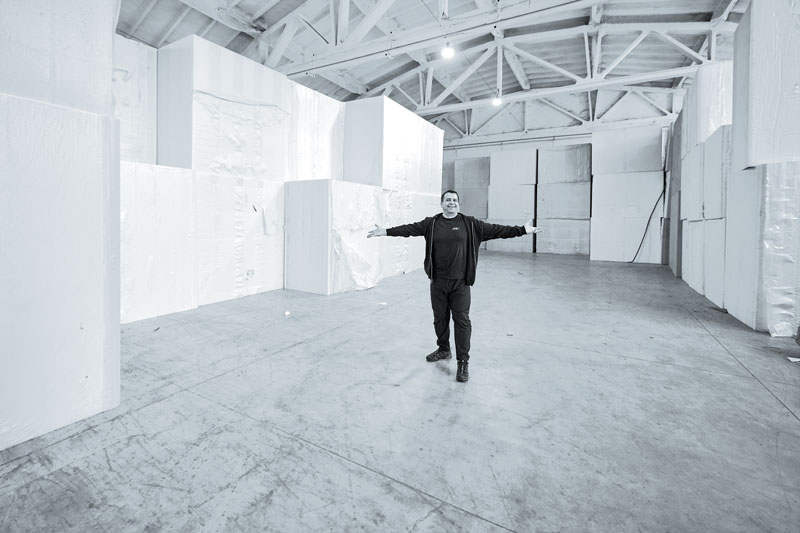 6 \ COMFORTABLE LIGHTNESS THANKS TO CUSHION ART.
There are different types of cushion padding. There is everything from padding that is completely fastened to the frame to cushions that are partially fastened or completely loose. The cushions are primarily shaped with foam wads or beads. Polyester wadding can also be used. The main frame for the cushioning is primarily a spring core or foam padding.
7\ THE COVER – PRECISION IN DEMAND
The upholstered sofa is covered in the last step. Fabric and leather pieces are precisely cut and sewn together. The seam technique varies depending on the model. Exact and straight seams are not only nice to look at, they are also relevant for the sofa's durability. Experience, knowledge and a steady hand are needed for this step. The fabric or leather cover is put over the finished sofa, pulled into place and fastened to the frame with tension.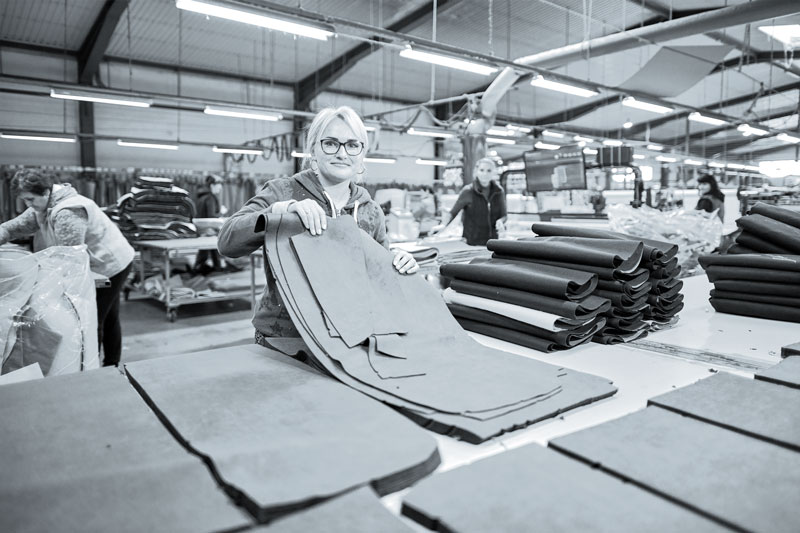 the result
The end result is upholstered furniture in different shapes and colors. Discover the COTTA variety.